Some days, I want her to grow up so she can do more things on her own. But most days, I just want her to stay little and need me a little more.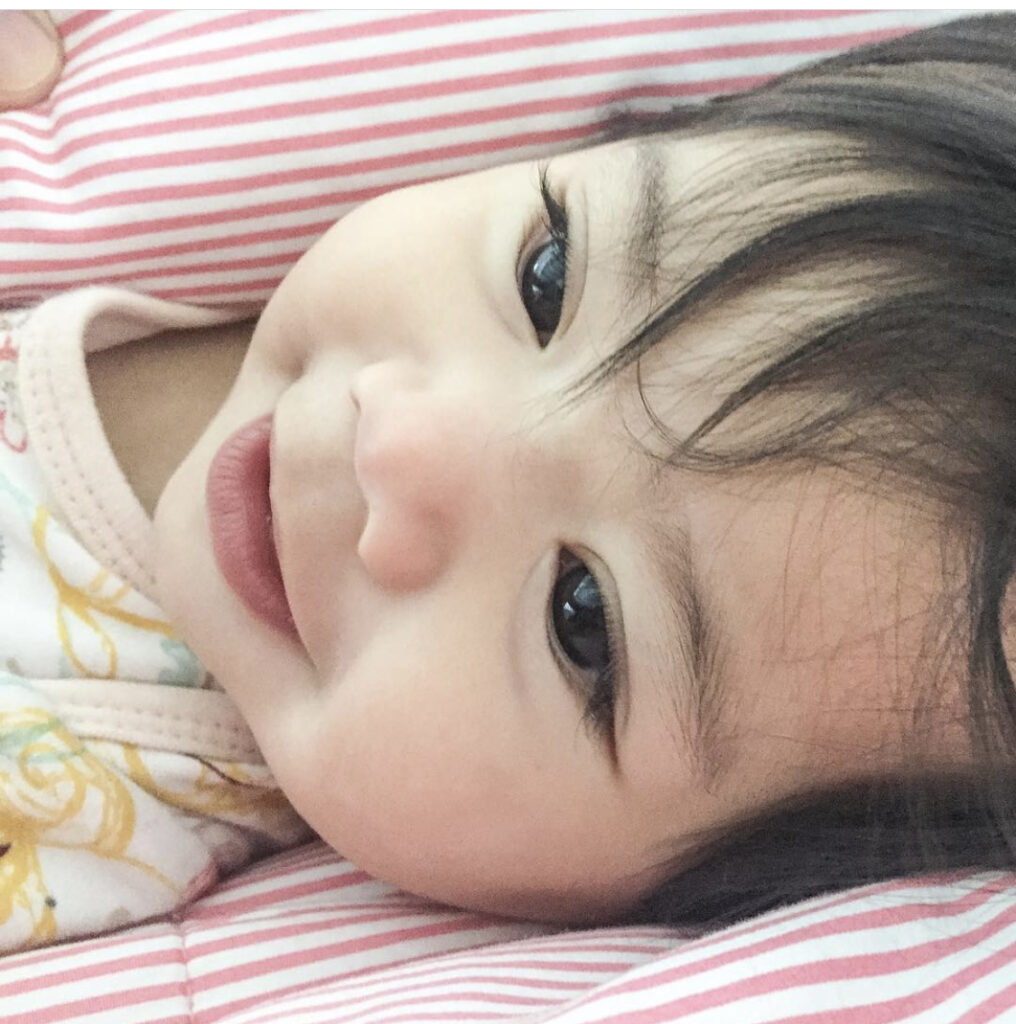 It's been a week since Monica started to wash on her own every after bathroom business. I can't count how many times I asked when will she be able to do it. Not that I want to rush things, but just so she won't bother me when I am asleep, at work, or simply resting.
Lazy mama you must say, but yes. I have days when I don't really want to function as a mother.
One Sunday, when I was napping and Beej was in a meeting (he has Sunday work), Monica woke me up because she wanted to poop. Awoken from a very rare nap, I snapped and her and said "I hate that my sleep is now interrupted! Don't talk to me first! Let me rest!" I know, I know, too bad of me. I felt guilty after and explained why I got mad.
Almost the same scenario happened again, but this time, Monica did not wake me up. She waited for her daddy's meeting to finish before calling him even if it meant waiting in the toilet for 30 minutes. I asked why she had to wait, "I don't want to disturb your sleep, mommy." My heart was crushed.
A few days after this incident, she asked me to teach her how to wash herself. So I taught her; showed her how to use the bidet, soap, and so on. At first I was so excited and proud. She learned fast and she seemed to enjoy doing things on her own. Until last night when I decided to secretly watch her wash.
She seemed uncomfortable; imagine, a small built trying to reach the bidet, the soap, while making sure her shirt won't get wet. It took a long time for her to finish. But as soon as done, she ran to me and shared how she did it as usual. That's when I cried.
Monica: Mommy why are you crying?
Mommy: Why are you washing your pwet on your own already??
Monica: It seems that I don't need you for that anymore
Mommy: ????
Monica:
Oh no don't cry mommy! I still need you in learning new things. I still need you to take care of me.?
I am sorry for being emotional but it really made me cry. Now I wanted to do all things for her but I know I shouldn't. No matter how much I stop or delay, this stage will come. I felt guilty for being so lazy but at the same time, I know it was needed.
Haaaaaay. My baby who used to be so clingy and needy is now a big girl. Haaaaaaay. BRB crying again.???
Please follow and like us: