Monica was trying to show me something earlier but I was so busy watching my kdrama. It's our relax time — usually she reads books while I watch and then sleep after.
So I did not mind her, not even looked at her. Instead, I said "Can't you see I am relaxing? I want my time for myself. Do you want me to also bug you when you are relaxing?"
Then she kept quiet and wrote this.
Afterwards, we talked and she explained what she felt. Monica was very brave to tell me that what I did was not nice and it made her sad. I apologized and admitted I was wrong. She accepted my apology and then we hugged.
Yes she is free to say what's on her mind — she has always been like this, open with what she thinks and feels. It's a good reminder for me to be better.
May she keep doing this — be comfortable in telling me uncomfortable things.
It's not easy to be humble especially if you are the parent, but this is the only way we can break the generation cycle. We can do this.????
In the end, Monica thanked me for making her feel that she's heard. Goodnight ????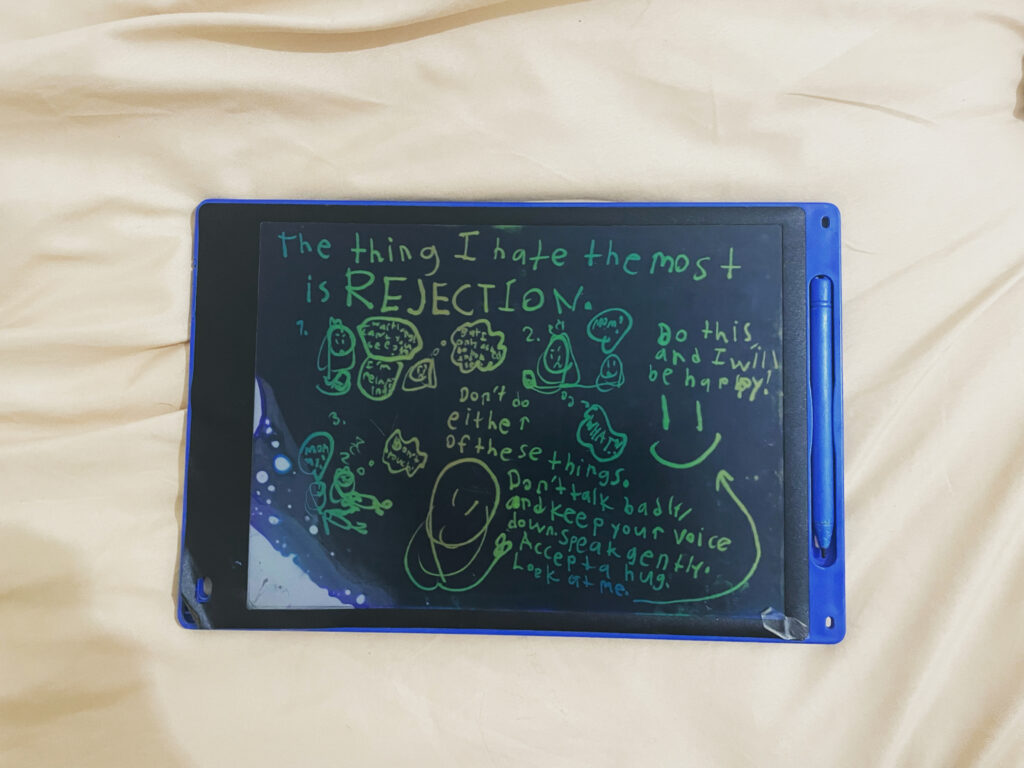 Please follow and like us: