Lately, Monica's been expressing her desire to be like me, she would always say "I love you mommy, I want to be like you."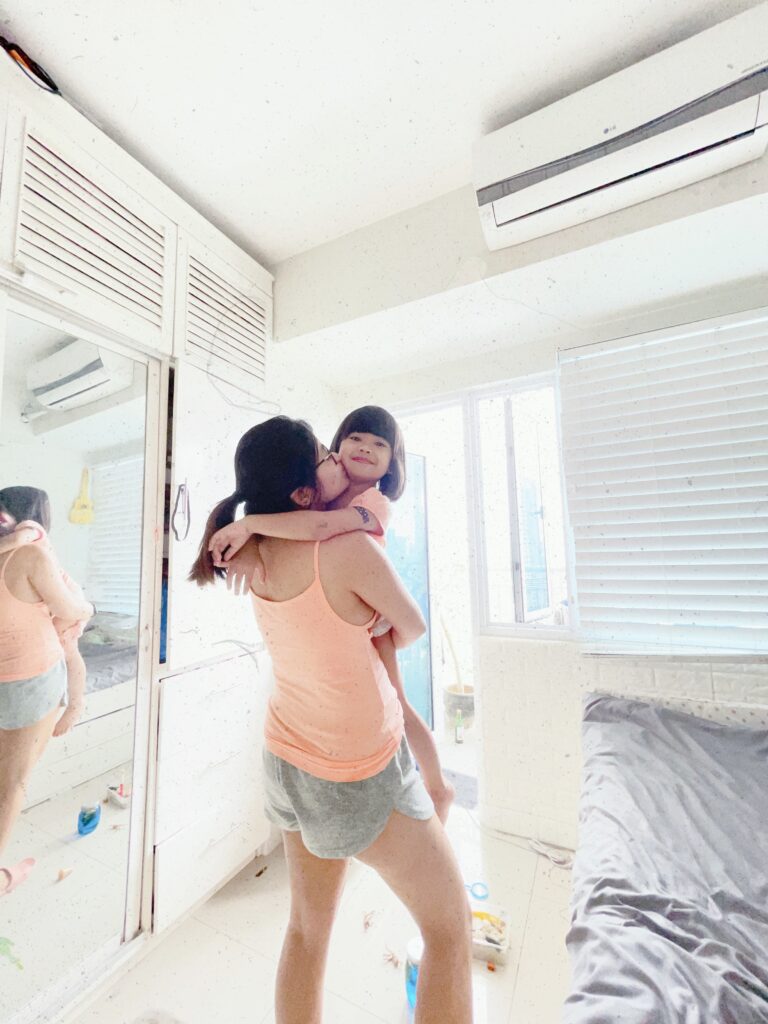 I asked her why, she said she want to love her baby like how I love her, how I take care of her. Of course this makes me feel like I am doing things right. But I always tell her that mommies do gazillion things a time, gets grumpy and mad, gets tired often. And she will still say, "I still want to be a mommy like you, but I won't be as sungit." Haha.
So because of that, she's been wanting to help me with the chores these days. I guess this is the phase where they want to do what adults do. Every morning she will make the bed and set-up my work station, even pulling up the browser and other tools I need for work. I never taught her that, she said she just observed how I do things that's why she knows how to. She helps me fold the clothes, assists me in vacuuming and mopping the floor; she gives me hand in washing our clothes, door mats and rugs even. She would wash the dishes with me (if his daddy is busy because that's daddy's expertise lol). And she will be proud of herself every time she will help.
Earlier I asked her why she wants to help me: "I want to learn how to be you so when I become a mommy, I know what to do. I know the other chores already because I see you" she said.
I don't remember being this sweet and helpful to my mom when I was a kid but one thing is for sure, I was unconsciously watching my mother growing up. So yes it's true. Kids are watching. It's up to us to give them a good show.
PS: I always tell Monica that she can be whatever or whoever she wants to be and that she will be even better than me. <3