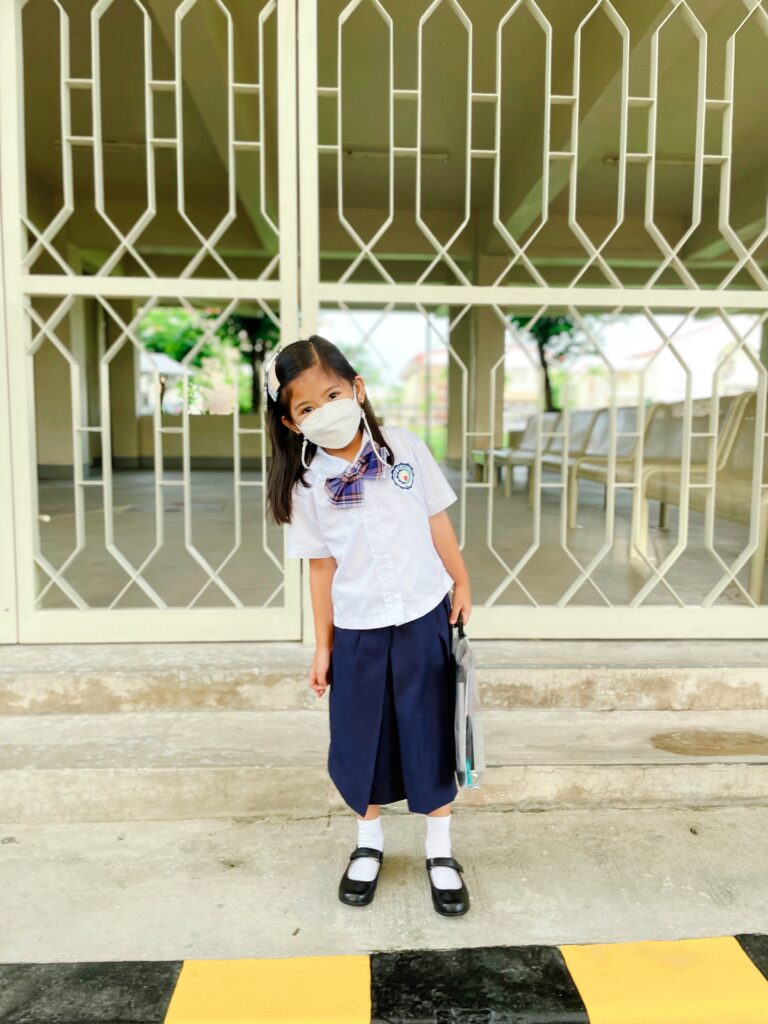 After two long years, my school girl is now back on the school grounds! Today is her first day of face to face classes in the big school! She waited so long to be with classmates and teachers again. She has always loved learning; online or offline, she sure enjoys every second of it. It's just extra special this time because she's in the first grade in a new school!
We prepared for this — sleeping time, eating habits, etc. So last night, I made her (or should I say forced her haha) to sleep before 7pm and she did! Good job anak. Haha.
I woke her up at 5am; whew, 10 hours of sleep yey!!! I prepared one of her fave breakfasts, toasted bread with melted cheese plus sunny side up egg! She super loves the egg yolk so it was a delight for her! She had a glass of fresh milk then chomped her Scott's vitamins after!
Then I gave her a bath and prepper her school uniform. Off we traveled to Laguna — left Makati at 5:47 and arrived in school at 6:30! Took some photos then we kissed and hugged her goodbye. She didnt even look back and went straight to her classroom!
And how am I now? I am okay but I really miss my baby. Beej and I are now having coffee here at Tim Hortons in Vista Mall Sta Rosa. It's like our old days before we had Monica. It's lovely but we miss our baby so much. Life is much more complete with our Monica.
I hope she is having a great time in school today. I can't wait to hear her stories! We love you so much anak!!!
Please follow and like us: