Choco Banana Muffins anyone? ECQ made me do this. Haha.
Beej and Monica seemed to like it so, all good! Thanks to our AIR FRYER (because we don't have an oven), naging baker ako at least once in my life! Haha.
I love that it became an instant bonding for Monica and I. She helped me in the whole process; she mashed the banana and put on the sprinkles! She was so excited the whole time haha. As a result of that excitement, she eagerly ate one whole muffin! "I baked it mommy!" Super win! <3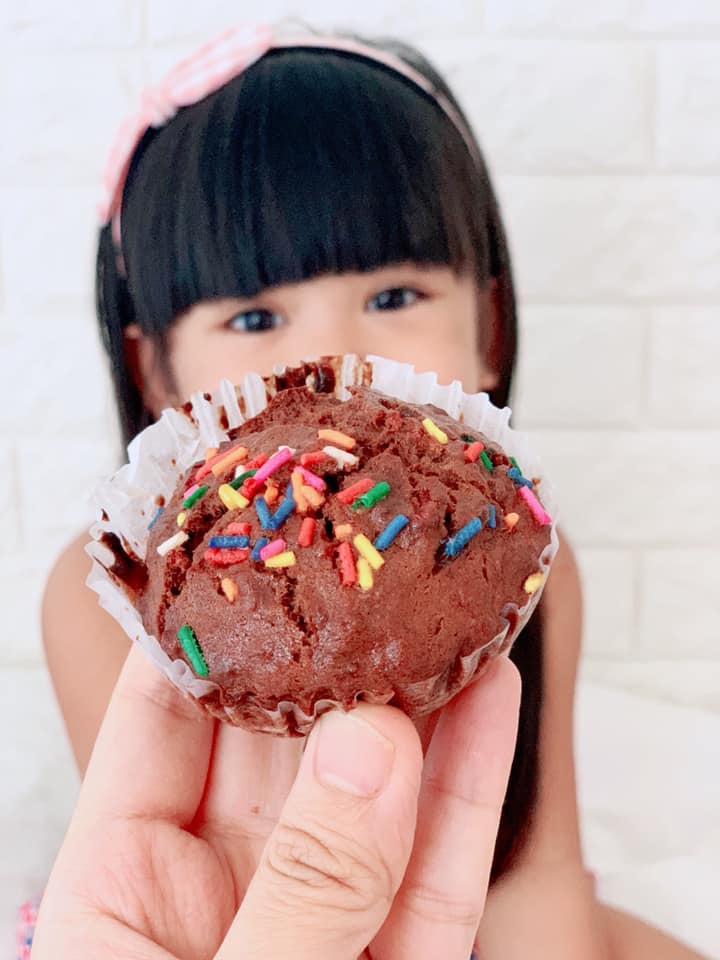 Ingredients:
Mix/whisk together in one bowl:
3/4 cup brown sugar
6 tbsp melted butter
1 large egg
1 tsp vanilla extract
Mix/whisk together in a separate bowl:
1 cup mashed banana (3 bananas)
1 cup all purpose flour
1/2 cup cocoa powder
1 tsp baking powder
1 tsp baking soda
1/2 tsp salt
choco bits or sprinkles
Mix two bowls together and put in airfryer at 180 deg for 12mins. You're welcome.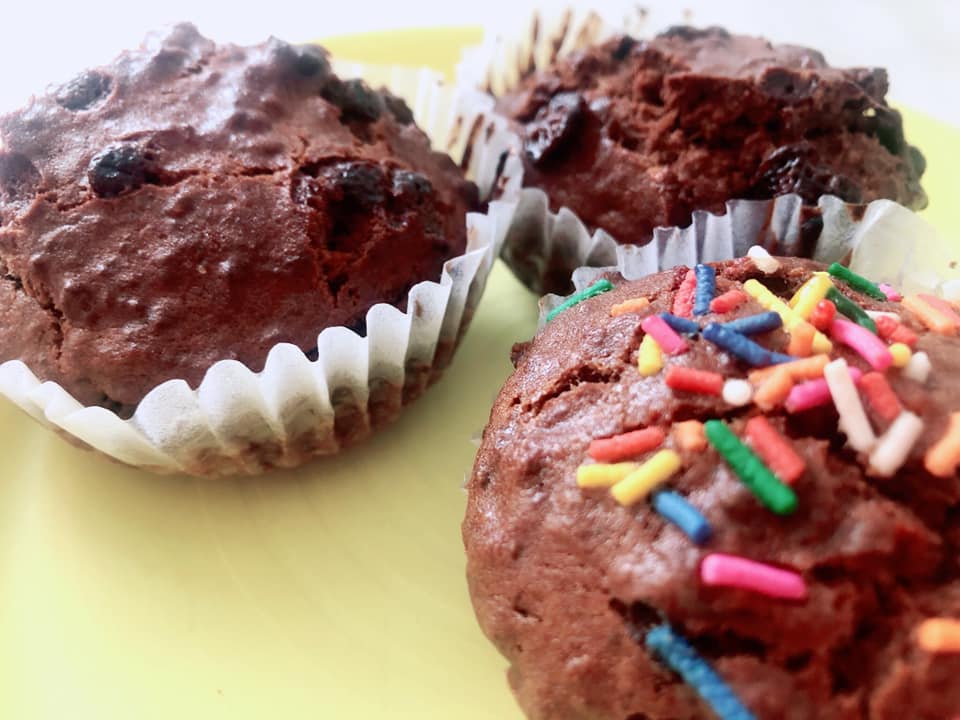 PS: Thanks to my mommy friend Shula for teaching me how! Will try more! #ByeLowCarbDiet#NoDietThisECQ#WhatIsDiet
What about you, what's your #ECQMadeMeDoThis story? <3
Please follow and like us: