This quarantine season is honestly not so new to us. Since I am a stay-at-home mom, I am with Monica 24/7; the only thing that changed is, she doesn't have 2.5-hrs in school and we can't just go outside to go to the mall or park.
I've been seeing so many kiddie activities from my mommy friends and I really admire them for the creativity and the will to spend quality time with their child/children. As for me, I don't really have a set of activities planned out for Monica to be honest. I am not built for that, I dont have the creativity lol. But if I may share, here are the things that keep Monica busy (because these make her happy) and mommy, sane. Haha.?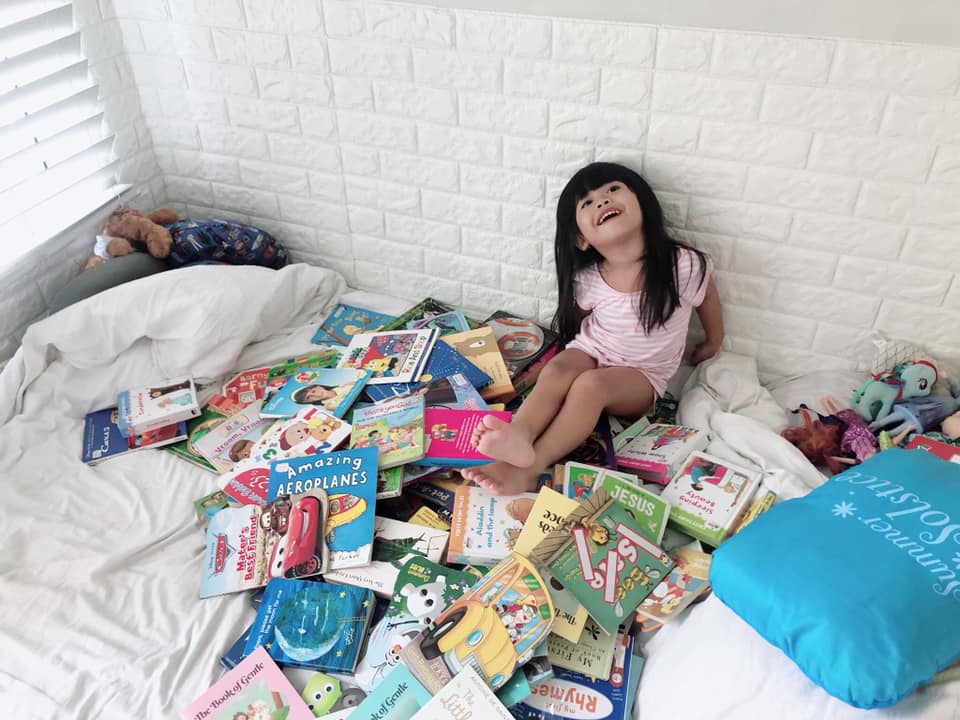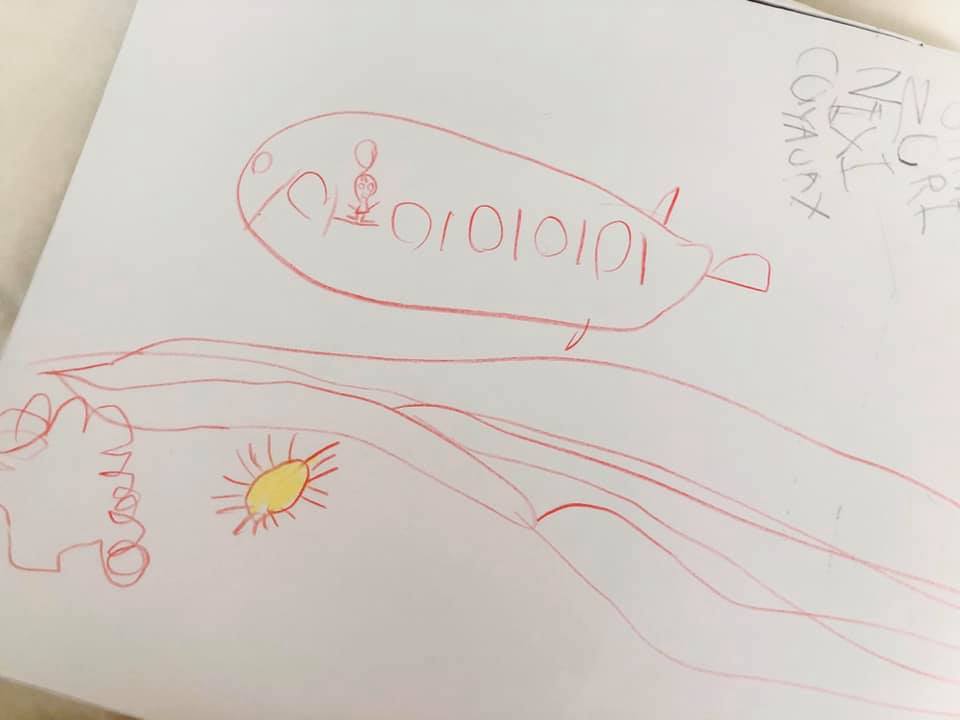 ▪️PLAY. I let her play all day. Since we are confined in a small condo unit, I allow her to play and make a mess. She can play with any toy she wants. I would often catch her making up stories and characters.
▪️DRAW AND COLOR. Monica's pencils, crayons, and papers are all on her reach. I don't give schedules but I would see her stop playing and go to her table to draw and color. All on her own. Most of the time she would draw what happened with her toys during her play (lately, it's all about Paw Patrol). Or at times, she would draw something about a memorable experience, in our case, the recent travel to Cebu.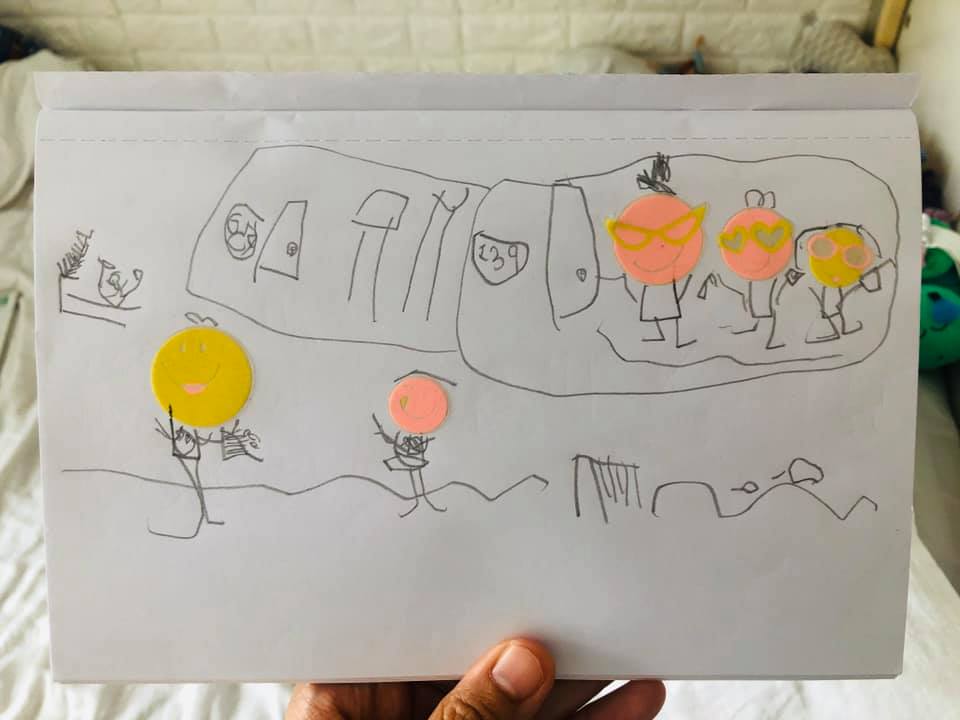 ▪️WRITE. Another thing that she loves nowadays is to write. This is a sensitive period and a great opportunity to learn (as per teacher nanay Iam). I would ask her to write what's on her mind, what she wants to do, who her friends are, what our menu for the week is, what color does she like, etc. Inventive spelling on the works and even though words are mispelled, I know that she is learning without force. I can see how much she is willing and how much she can comprehend, and that's enough for me.
▪️READ. Monica has started reading already, both sight words and phonetics. She would spend time reading her books or even the papers or receipts that she sees at home. She would ask us when she can't seem to read anymore then will continue reading again.
▪️ WATCH TV. No iPad or cellphone, but she's allowed to watch TV. She wouldn't stay glued for a long time though, she will just watch for a few minutes then play. And watch again then play.
▪️CHORES. Let her help in the chores. In the photo above, I let her organize her books. She arranged via size. I had to help her in the end because matatabunan naman kami hahaha!
▪️EAT. Well, she snacks a lot nowadays haha.
▪️ Lots of hugs, kisses, I-love-yous, and argument in between.?
So what role do I play in all these? I OBSERVE. I will intervene if she wants and if she asks me to. I realize it works better for her when she has control on what she can do. She thinks on her own and acts on it. This way I can do chores and watch my KDrama hehe. #SaTrueLang.
This method has been working well for us. Sharing with you in case you also want to know. Stay safe, happy, and healthy! <3
Please follow and like us: