Ang Linis na Pasado kay Misis.
That's exactly what I had in mind during the whole time that the cleaners from MisisLinis were general cleaning our humble unit. Our home never felt cleaner until they came. No kidding.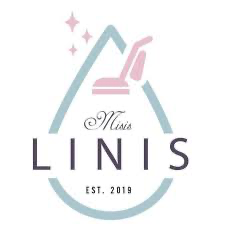 We have a small place, only 27sqm with balcony and one bedroom, BUT we have plenty of stuff because hello, Monica. I clean everyday but I have to admit not as thorough. We don't have a helper so my daily routine is just make the bed, pack-away toys, sweep and wipe floor. That's it. I clean the CR every week. But I never reached for the high areas, never really dusted corners, organized shelves and cabinets. I just don't have time because for one, I am looking after a clingy kid so there's no chance for me to really deep clean every now and then.
So when I learned about MisisLinis (thru Seyrah my friend) and they offered their services, I said yes right away! That time, I really just needed help to clean the whole place. I was like, "okay let me try, no harm trying it out anyway." My priorities to be cleaned are the bathroom and the fridge plus I want our mattress to experience shampooing and steaming.
They arrived in our unit early and with a very light and positive aura. They sent three cleaners, Ate Len, Ate Honey, and Ate Rowena – all gave me a smile. If you know me, you'll understand why a smile is important. It just makes things better. Anyhow, aside from their smiles, they brought A LOT OF CLEANING TOOLS. I was like, "hala ate lahat yan panlinis???" They said, "yes po ma'am, kumpleto po kami!" She was not kidding because from the Gruenheim machine up to the timba, they have. YES. They have their own pail which shocked me for real. Only because I never experienced this from the other professional cleaners I have worked with.
I let them eat first so they'll have energy plus it's around 1PM and they haven't eaten yet. I gave food and asked questions that they willingly answered.
And so the work has begun. Ate Len was assigned to deep clean the room, Ate Honey was tasked to sanitize and clean the kitchen, and Ate Rowena scrubbed the bathroom while Monica and I stayed in the living room with all the other stuff. I observed how they cleaned and I was pretty amazed on how busisi they all were. Ate Len vacuumed and cleaned everything in the room. She even wiped all the books of Monica – something other cleaners probably forgot to do. She even wiped and vacuumed the blinds which again, others didn't do. It felt like all dirt has been removed and things got brighter after. Soon after she's done in the room, she started shampooing the mattress.


While Ate Len was busy transforming our room, Ate Honey was doing magic in the kitchen. Never, as in never did we experience a cleaner removing everything on the top shelf and cleaning it. For the first time in 4 years, the surface was dusted! She even organized the cupboards and disinfected everything. After that, she defrosted and cleaned the fridge as well.
And then Ate Rowena was also doing great in the bathroom especially organizing the cabinets inside. Again, something others have not done yet, not even myself. Lol. The whole CR was steamed, all moist and molds have been removed and brushed off.
I have experienced a lot of professional cleaners in the past and while I am satisfied with their work, I never thought I could be more satisfied. Thanks to MisisLinis, it just set a new standard in cleaning – at least in my case. It's been a few days and our floor still feels so clean and our unit feels new, imagine that? I am not even exaggerating!
You can watch them in action in my IG stories here.
Here are the things I specifically love about them:
Easy to talk to management
Polite, happy, and efficient cleaners
No time limit. Beat that!
I was told that when it's a general cleaning service, they usually send in 3 cleaners to thoroughly do the job.
They organize.
I felt relaxed and not worried that they are not cleaning properly, hence, I got time to sit and rest a bit with Monica.
Complete cleaning materials. As in. They only asked for a replacement of trash bag. That's it.
Our unit felt really clean and sanitized after. 🙂
Their rates are competitive with the type of service that they offer.
I can go on and on but all I want to say is: I AM A VERY SATISFIED MISIS! <3
So to all momshies like me or even those who just want to go home to a clean house, check out MisisLinis and see for yourself. I vouch for them and if they fail your expectations, let me know. Well feeling ko hindi talaga ako mapapahiya. Such a life saver for a yayaless momma like me! Be a happy misis and avail MisisLinis!
PS: These are their rates but I strongly suggest you get in touch with them so they can give you a proper quotation.
MISIS LINIS: 09230834738 • misislinisph@gmail.com • IG @misislinis
XO,
Din