This question has been bugging me the whole day. So let me ask you, when do we urge our kids to fight back and how? I honestly don't know. I want to raise a kind human being but I don't want her to be a push-over. It's so much easier said than done. How do we discern?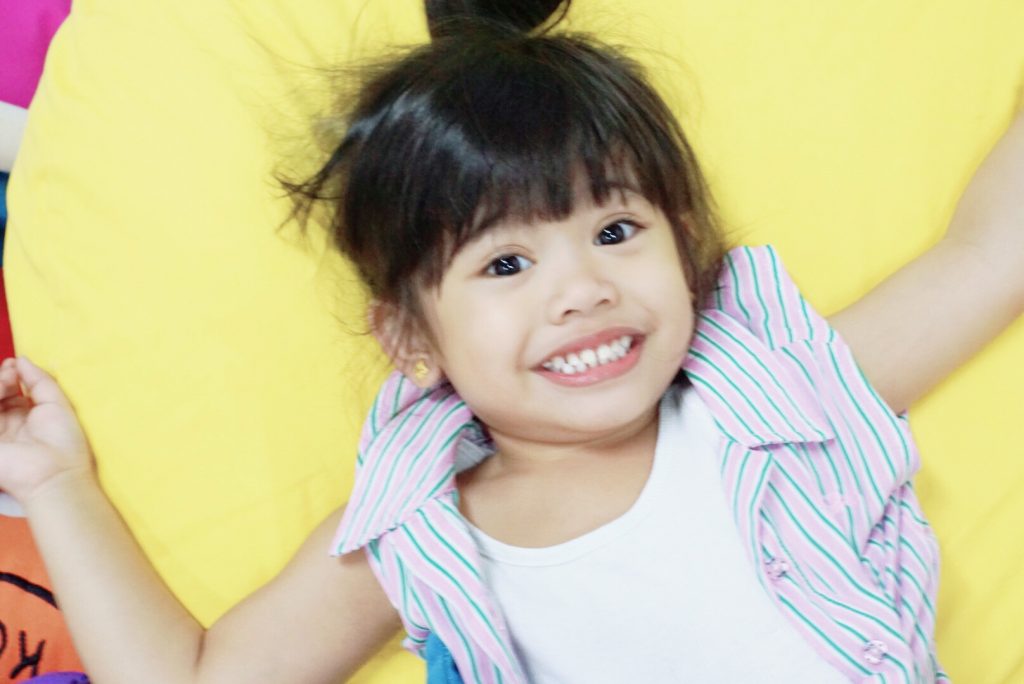 I attended a mom and baby event yesterday – kids playing everywhere. It was fun of course. But then, Monica cried twice. Yes twice, different kids but same scenario. Inagawan ng laruan si Monica.

I was just observing as always – I know I am not in the position to meddle. Bata yan, syempre mag-aagawan sila ng laruan. Very normal. But observing how my Monica helplessly cried that time was just heartbreaking. I heard her say "hey that's mine. Hey, can you please give it back to me? I am still playing." She kept begging the other kid. Nakakaawa tapos umiyak na sya at lumapit sa akin when she saw me looking at her.

I don't blame the other kid, what do they know right? Well Monica, as far as I know, never pa nang-agaw ng ganon and never rin naman sya nanakit pag may ginagawang hindi maganda sa kanya. Pero syempre bata sila. Sisishin ko ba yung isang bata? Hindi, diba?

But on the second instance, nangyari ulit. She kept saying "please give it back to me, I am still playing" tapos naiyak na naman at lumapit sa'kin. I told her, "Monica, you already asked them nicely, this time, you get it from them. Get it, it's yours!" Tama ba ako? Mali ba? I don't know.
In my mind, I should teach her how to assert herself and that she shouldn't let others make her cry like that. That she can fight if she must. BUT mabait syang bata. She would rather cry and go to me kesa lumaban or manakit or whatever. Hay.
What do you do, moms, dads? Haha. I honestly don't know. I want her to fight but I don't want her to think it's always good to fight. She's 3 years old and whatever I teach and show her, she easily absorbs so I am extra careful. I don't want her to be the kid moms are worried about. Gets?

Am I right? What is the better way to deal with this?
Thanks in advance! <3