Adjusting to this "new normal" is very much challenging for all of us, including the young ones. If it's hard enough for adults, think about the children and how this whole pandemic has affected their socialization, routines, outdoor time, and a lot more.
I am speaking based on our experience. Monica is an only child. We live in a small condo unit. Enrolling her to school at an early age was our way for her to meet friends, be exposed to different cultures, and such. School definitely helped improve her empathy, socialization, and self-expression. This whole community quarantine has greatly affected our immediate plans for her.
What choice do we have? I see a silver lining in all these; it is a way for us to strengthen her foundation at home — that's where everything starts anyway. This new normal gives us a chance to become more mindful and more present as parents. It also reinforces our partnership with the school to help Monica develop her skills and abilities. Her school is offering 100% online curriculum for this school-year. This means she gets to be in a class with 30 to 45 minutes per session thrice a week. Everything will be purely virtual. And the rest of the time, we learn about practical skills. Why did we still enroll her if I can teach her on my own? I want to, because Monica loves her school and I respect that.
PREPARATION FOR ONLINE SCHOOLING
These are the things that so far worked for us. I understand it's not the same for everybody — but sharing still in case somebody wants to know.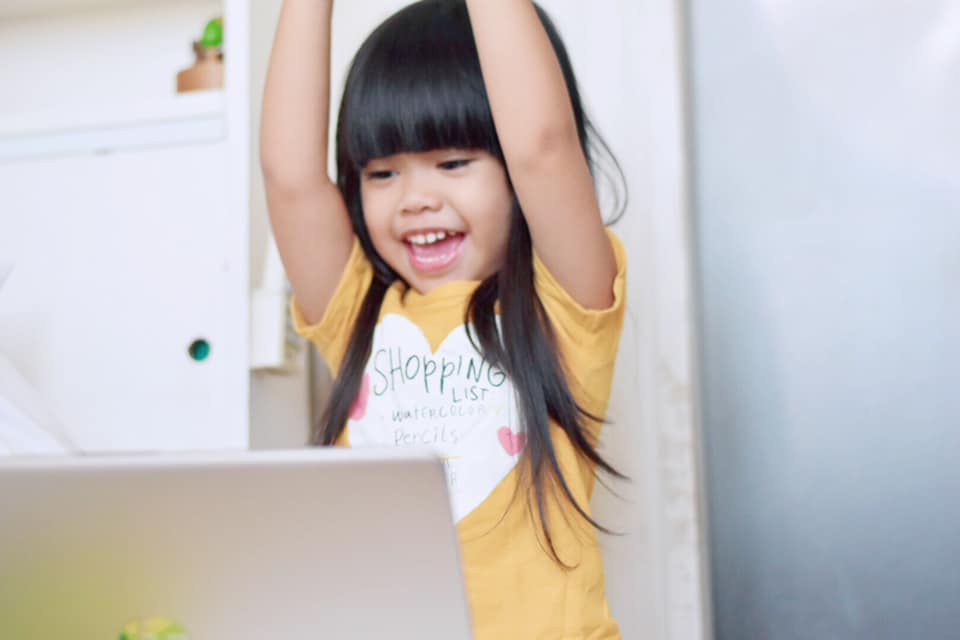 We enrolled her to an online summer class for a month just to see if she'll get a hang of it. Luckily, she did and she adjusted well. So my advice if you want to continue formal schooling, go ahead and look for free trial classes and see how your child will respond.
Online schooling requires a "venue" for a child to feel that he/she is in school. Focus matters. In our case since we don't have a spare room, I make sure to clear a space just for her classes. Then we just revert to the original setup after each class is done.
Inasmuch as I want all her school supplies to be in just one storage, we only have a limited room space. So I made sure she knows where her things are (all within her reach) so she'll be the one to get and return those. This way, it gives her responsibility in keeping her things together. So far, so good.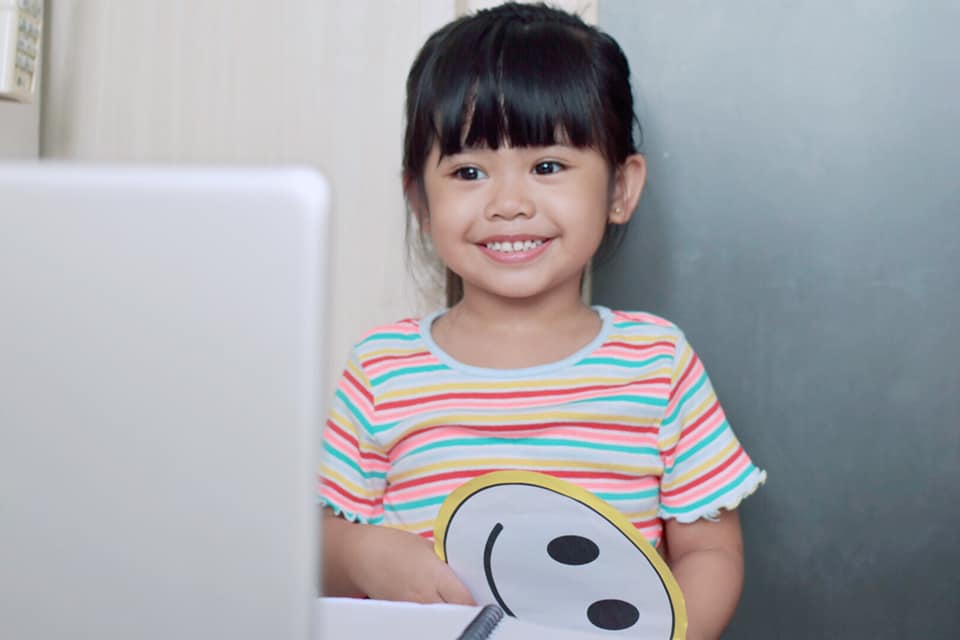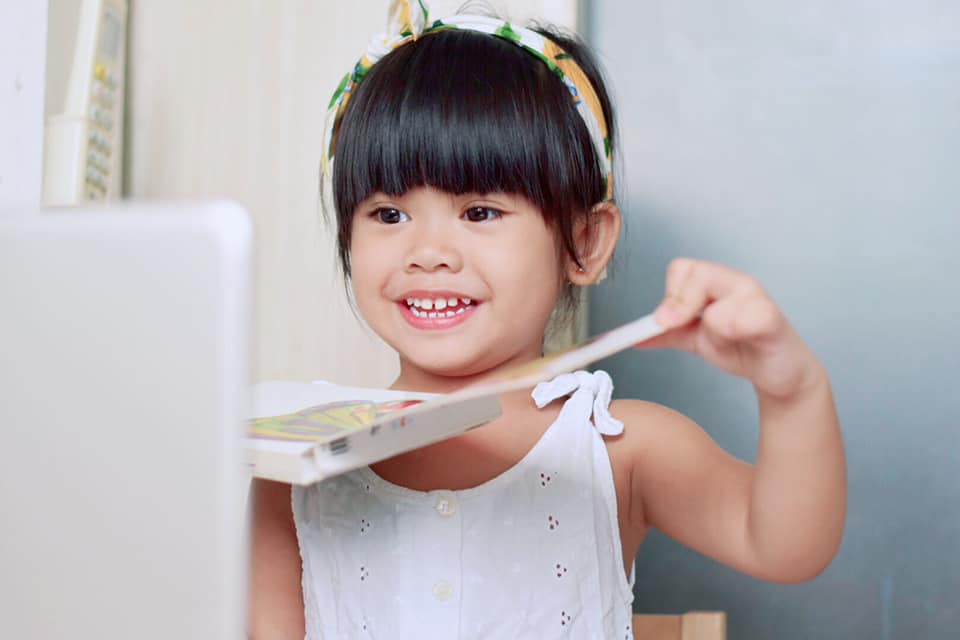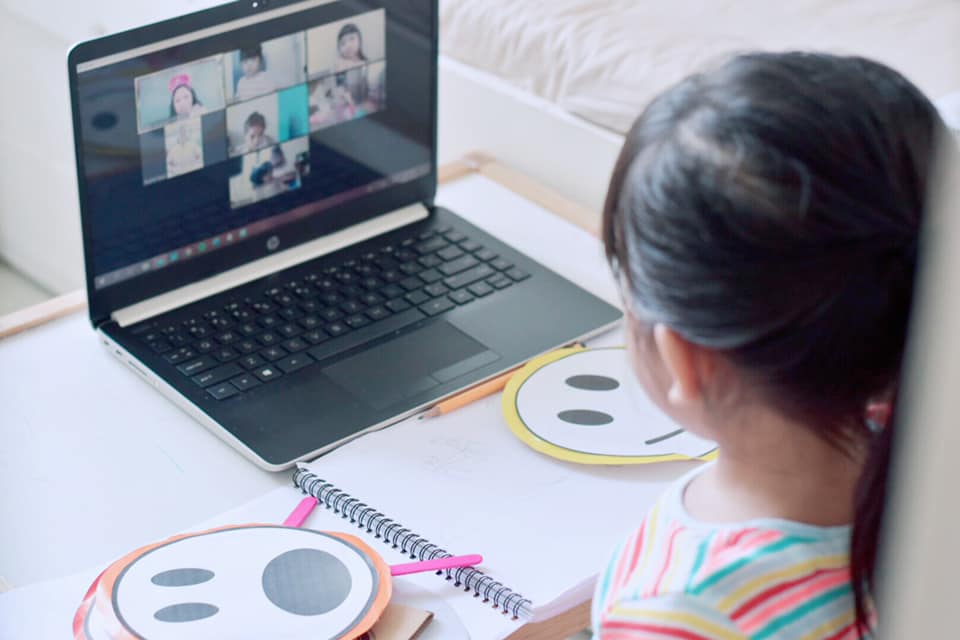 OUR HOME AS HER NEW SCHOOL
At first I was really worried on how our setup will be. We don't have much area so a "study room" is not possible. But then again, I realized why not make our whole space a place for her learning? Since she's already able to understand and perform small chores, I make sure to involve her. Learning is not only done in school so it's now the perfect time to teach some life skills while maximizing every corner in our home!
KITCHEN: She helps me prepare the ingredients for a recipe, arrange utensils, and a lot more. During our time in the kitchen, I make sure to engage her in different conversations, which improve instant vocabulary and confidence level enhancement.
LIVING ROOM AND DINING ROOM: Since we have the same space for both, we do activities here together. Her daddy works at home so it teaches her how to respect time and how to focus on one area for play, at least for a certain time. This is why routine and schedule really play a big part.
BATHROOM: I also let her help me do the laundry. It's all play for her. Yes, it often results to added mess for me to clean, but it yields extra happiness for her. She also knows she needs to wash her hands thoroughly after every bathroom use.
BEDROOM: This is where her toys and books are, so play happens here most of the time. She knows she has to pack away and clean-up on her own every time.
BALCONY: Luckily, we have a small balcony and it's been our source of "outside world" ever since this whole quarantine started. We started growing plants recently and this experience is giving Monica simple lessons on biology. I get to explain things such as why we should wait, why we should water them, and the like, as she sees development on the plants each day.
Even though she has a small space for physical activities, I think of ways to make it fun. We exercise, jump, or just do silly things together. We may have missed the fun outside but it doesn't mean we cannot improvise.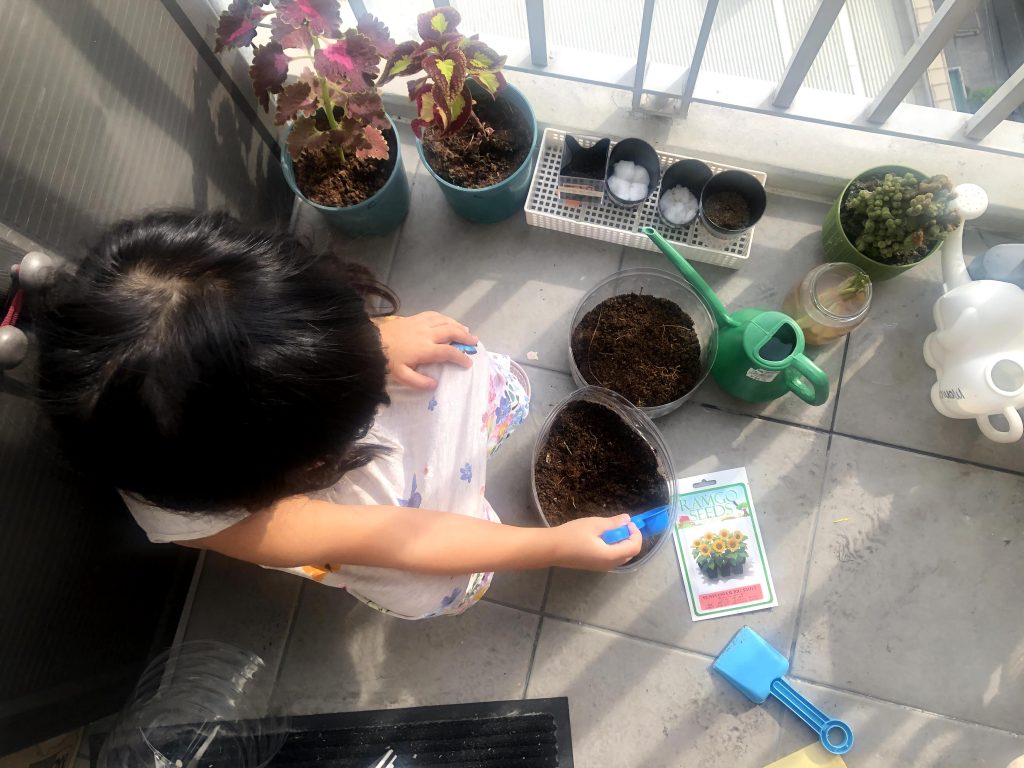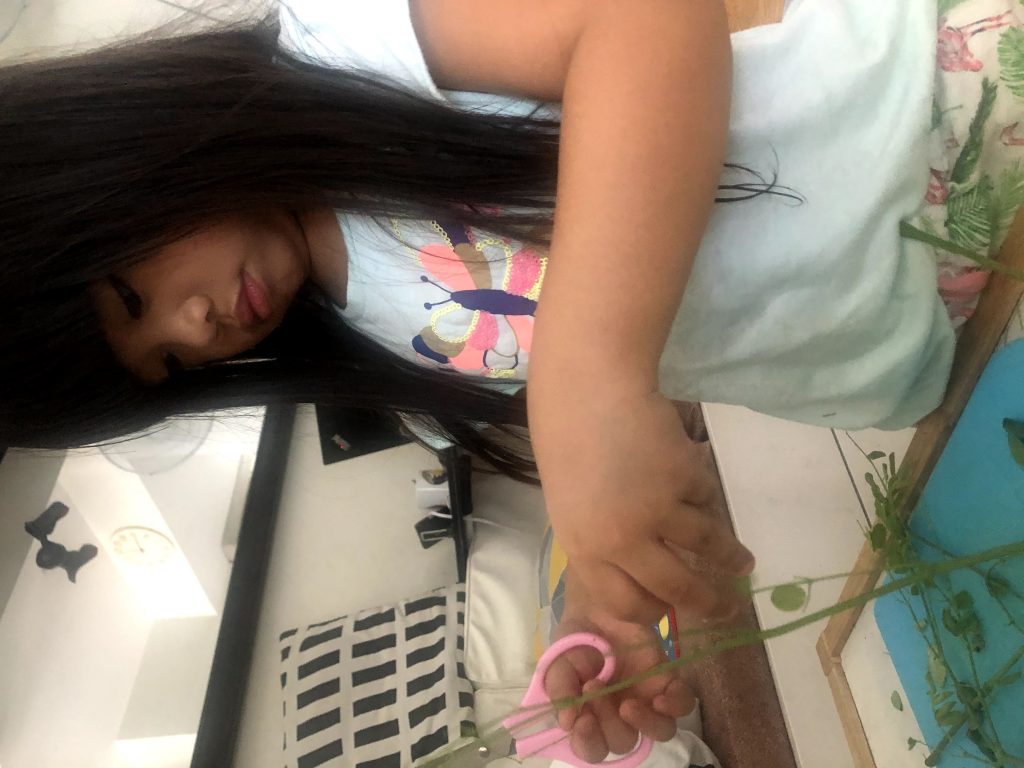 My description above feels like we live in a big house, but really, it's just a 27-sqm. one-bedroom unit. So you see, just because we have a small place does not mean we cannot make it conducive for learning. I love the idea of going to school, but I also love that our home is where she can learn the basic values first — quarantine or not. 🙂